torsdag 06. december 2018 11:17
ITD: Finance Act with good transport policy moves
Finally, the Danish Government and the Danish Peoples Party succeeded in making the ends meet and landing a finance act agreement for 2019. As expected, the agreement contains no great transport policy surprises and generally it lacks concrete initiatives contributing to solutions to the acute infrastructure challenges. This being said, there are several initiatives pulling in the positive direction. Among other things, control is extended concerning heavy vehicles, means are marked for following-up the government's growth teams and a process with discussions on investments in infrastructure after 2020 is initiated. These initiatives have for a long time been high on ITD's wish list, and the association is pleased that they are now being implemented.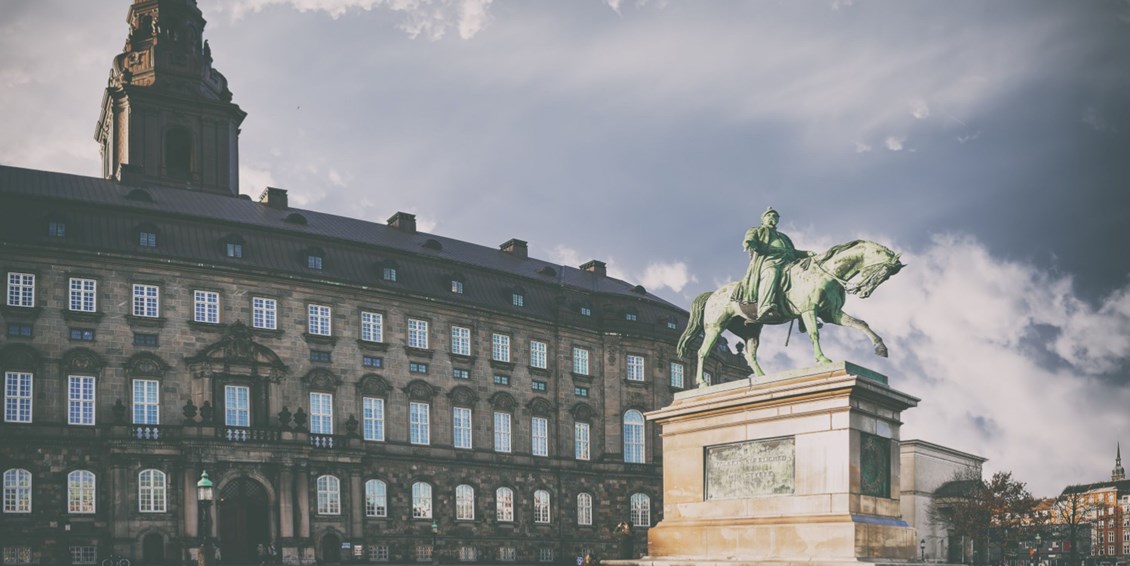 Even though there are no transport policy surprises leaping to the eyes in the just entered finance act, there are still new and positive elements. This is among other things the case on the heavy vehicle area, where means are market for a targeted and risk based control with focus on the areas where the police assess to find unregulated conditions. ITD has for a long time requested for increased control and has in this connection suggested the establishment of a specific control unit similar to the Germany model. But this did not happen in this round, still, still there is credit to the contracting parties.
- We are very pleased that there has been listened to the industry and means have been prioritised to a coordinated, common authority effort on the heavy vehicle area. For a long time a need has existed for a targeted and consistent enforcement effort, and even thought we would have liked to see the step having been taken in full to create a special expert unit – like BAG in Germany – then this is a good step in the right direction, says Carina Christensen, CEO at ITD.
It is also worth emphasising that the parties agree on marking a fairly nice amount of money to follow-up the government's growth teams. In fact 30 million DKK have been marked in 2019, and the amount is increased gradually in 2022 to reach 65 million DKK. Now, the plan is to ensure that the means are distributed in fair way to realise the recommendations.
- ITD has for a long time fought for having a growth team for trade and logistics set up and in spring it succeeded. Recently, the team announced its recommendations, and if we are to follow them through, which we must, it is of crucial importance that money is also included, otherwise the work is wasted. Therefore, we are very satisfied with the fact that means are found making us able to succeed for the benefit of growth in Denmark, emphasises Carina Christensen.
In connection with infrastructure, there is room for improvements like drop by drop adjustments such as road link to Stevns, upgrading E55 by Nykøbing, a ring road by Mariager, an expansion of route 15 Herning-Ringkøbing and a 2+1 link road between Ålbæk and Skagen and so on. Additionally, different VVM investigations within transport such as a third Limfjord link and a preliminary investigation of a firm Kattegat link will be very interesting to follow. But the plan is at the same to discuss more long-termed priorities in infrastructure, and ITD hopes that they will work seriously, because it is urgent to have a masterplan prepared for the infrastructure in Denmark.
- We totally need a master plan for the infrastructure in Denmark. The congestion problems are now critical and this problem will grow in coming years. Therefore, we need to request the politicians to work seriously. It is necessary with transport policy ambitions going into the future. The individual projects in the finance act are fine but not sufficient when looking into the future challenges. Denmark needs a double ensuring of the large H being a critical infrastructure, and we have a general need for increased capacity on the roads and not least on the rest areas where there right now are great challenges for the road transport of goods, says Carina Christensen.
An initiative that will please many – both truck drivers and general road users – is that the speed limit for trucks is increased to 80 km/h on main roads. Hereby, a synchronised settlement of traffic is ensured, implying that trucks are no longer a nuisance for other road users.
On the other hand, we do not believe that many within road transport of goods will welcome the limitation of truck overtaking on the motorway. But never the less, this is what is going to take place. The Danish Government and The Danish Peoples Party agree on limiting trucks' as well as light and heavy road trains' possibility to overtake on two-lane motorways on further 270 kilometers of the country's two-lane sections with high traffic intensity. Here ITD hopes, that the parties will make an effort in pointing out the right sections and time windows and not blindly introduce overtaking bans. ITD contributes gladly to the work.
To maintain and motivate seniors to stay longer in the labour market, the pensioners' basic allowance is increased from 60,000 DKK to 100,000 DKK, and a new tax free senior reward of 30,000 DKK is introduced for all who on an average is employed 30 hours a week during the first year after pensionable age. This is good news for the transport industry where the lack of qualified hands on the steering wheel is an increasing challenge.
Finally, the finance agreement provides material for updating the rules on the LEZ (Low Emission Zones) and for giving the municipalities the opportunity to raise extended environmental claims in Copenhagen, Aarhus, Odense, Aalborg and Frederiksberg. Furthermore, the enforcement of the LEZ rules is to be extended by digitising the regulation and automating enforcement, this pleases ITD.
- It is a splendid idea to update the LEZ rules. The technical development has overtaken the rules and an update is necessary. But simultaneously, it is important that we get a reasonable solution for vehicles for selected purposes, only occasionally driving within the LEZs. Specifically, we would like to acknowledge also automating enforcement and digitising the regulation. It means very much to our members that they do not have to drive around with different stickers requiring a trip to the vehicle inspection facility with every single vehicle. It is a hassle and a bureaucratic solution and above all no time-saving solution, Carina Christiansen concludes.
Read the press release from the Danish Ministry of Finance and see the whole Finance Act here:
Photo: Colourbox