tirsdag 18. februar 2020 12:50
ITD doubles its representation in Brussels
ITD wants even more influence on the decisions in the European road transport of goods. Therefore, the crew is doubled at ITD's office in Brussels to increase the influence on the European decisions-makers and the cooperation with relevant trade organisations and authorities in other EU countries significantly. Morten Bjarne Petersen is employed at ITD's office in Brussels as of 14 April 2020.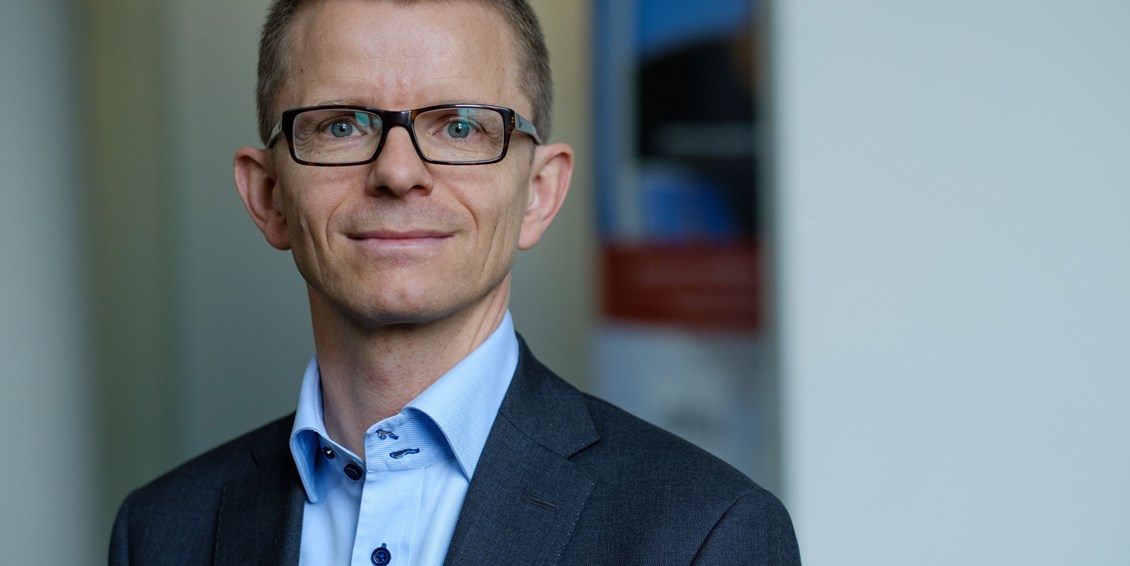 Copyright: Privat
ITD has been represented in Brussels with its own office since 2015 and now the presence in the EU capital is upgraded with employing another employee, so ITD in future has two political employees in the European capital. The road transport of goods industry is influenced even more by the development in Europe and the decisions made within the European frames, and ITD now fiercely seeks to influence the European decision-makers even more for the benefit of its members.
– We are busy securing even more influence for our members and the interests of Danish road transport of goods in Europe. Thus, we employ another senior employee at our office in Brussels making ITD even more effective in influencing the European decision-makers and increasing the cooperation with relevant organisations and authorities in other EU countries. We want even more influence on the common European decisions within the road transport of goods, and we want to strengthen our knowledge and experience concerning the administrative practice and case law in the other countries, says ITD's CEO, Carina Christensen.
Experienced consultant
It is a man with lots of experience who is going to strengthen ITD's European work.
ITD's new man in Brussels, Morten Bjarne Petersen, has performed his functions in Brussels the last 27 years, and he originates directly from a job as senior account manager at EPPA, which is a consultant company with specialty in counselling companies in EU politics. His role here was to assist companies efficiently to influence the political processes through targeted networking. Morten Bjarne Petersen has great experience in working with the EU Commission, the European Parliament, the European Council as well as the member countries' permanent representation in Brussels.
Previously, Morten Bjarne Petersen worked five years for the EU Commission as counsellor on among other things China's trade policy, investigations on anti-dumping as well as government granted projects on permanent energy.
– My work in the EU Commission actually gave me great knowledge on how EU's institutions work and act. I have thorough knowledge of the dynamics of the system, and this experience is worth a lot. It gives you a flair for how to approach a political agenda and trach down the right persons to be able to place ideas and thoughts in the right place and at the right time in the processes for obtaining ultimately the right influence right there where ITD has its largest interest, he says.
– This experience I bring into the work at ITD with the clear goal to bring value to the member companies. And I am looking very much forward to getting started and represent such an important interest group as ITD's members is in the Danish road transport of goods, says Morten Bjarne Petersen and adds:
– We live in a time with many cultural, financial and climate related challenges which all have to be tackled. It will take a great effort and cooperation on the common challenges which Europe only can be up to with interaction from national governments and interest organisations like ITD. I will do my utmost to give ITD's members maximum influence on the decisions taken in Brussels for the European road transport of goods, he ends.
In addition to the great experience, Morten Bjarne Petersen also brings a large network in Brussels both in EU's institutions, trade organisations and private companies.
Morten Bjarne Petersen initiates his work 14 April 2020 at ITD.
Blue book
Morten Bjarne Petersen has a master in International Economy, Trade and Marketing from Copenhagen Business Academy in Denmark. The education has been supplemented with various educations and courses among others from the European Institute of Public Administration in the Netherlands, the EU Commission and the Management Centre Europe.
He is 54 years of age, married to a Portuguese and has a daughter at the age of 16 years.
Furthermore, Morten Bjarne Petersen is fluent in four languages: Danish, English, French and Swedish, but he is also pretty good at German and Italian.
When time allows it, he loves in his spare time to dig out his racing bike and roll.
Copyright: Private